Estoy un poco harta de la expresión it-girl. Principalmente porque según muchos medios, todas las mujeres famosas, delgadas y con dinero son it-girls. Olivia Palermo (que si lo fue), Florence Welch (que también), Kim Kardashian (no es una it-girl, es una famosa), Taylor Tomasi Hill (se dedica a la moda, ¿cuándo una it-girl es una mujer que se dedica a la moda?), Ginnifer Goodwin (se hizo famosa por su trabajo, no por como combinaba la ropa), ¿Angelina Jolie? Ahora todas son it-girls y no, no, no. Que no es engañen.
La chica de la que os voy a hablar hoy está empezando a masificarse: hace campañas, protagoniza portadas y tiene un estilo diferente que no creo que marque una época como han hecho otras como Alexa Chung. Sin embargo me parece que tiene un aire diferente y aunque no es mi estilo favorito, toca hablar de ella.
Aquí la podéis ver fotografiada por Terry Richardson en la campaña de Happy Socks.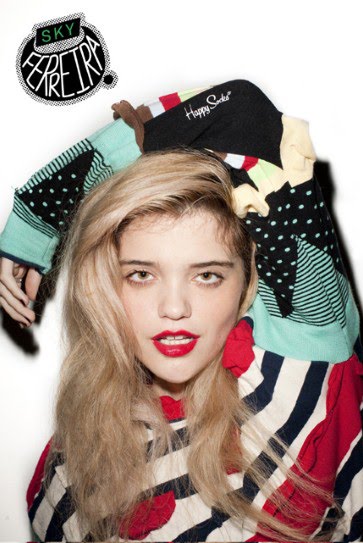 Y lo más esperado, su street style.
Abrigos de pelo, mini vestidos, medias rotas, botas de cordones…
Una Lolita muy grunge…
Si la miráis bien, es una mezcla entre la Cory Kennedy (chica que se hizo famosa allá por el 2000 cuando alternaba entre fiesta y fiesta con Paris Hilton en The Cobra Snake) y Coco Summer (otro intento fallido de it-girl e hija de Sting). ¡Te pillamos!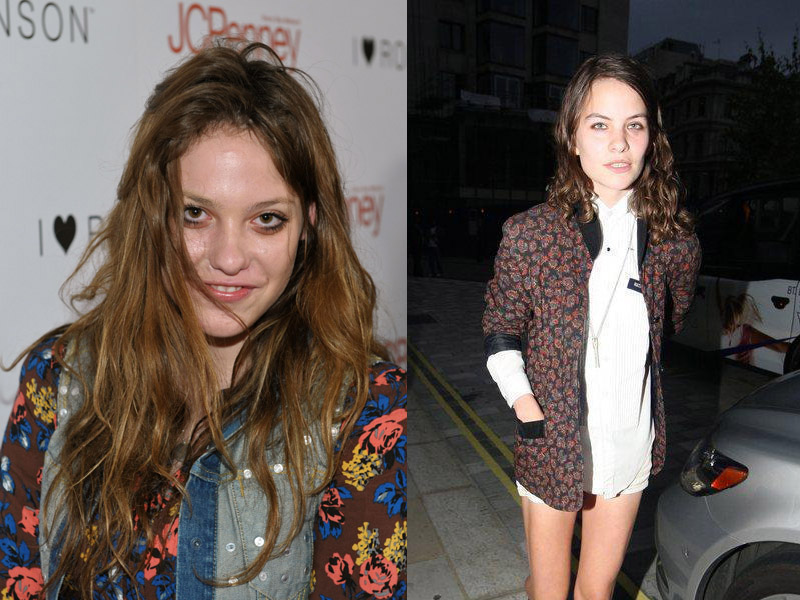 Si te atreves a salir a la calle con el look grunge de Sky, aquí tienes sus propuestas de día y de noche.
Shorts tie dye de TopShop, sudadera de The Muppets para Opening Ceremony, bolsito de ModCloth, botas de Mango y sombra carbon de Mac.
Look de noche: Vestido de TopShop, labial de Barry M, Botas de Asos, turbante de TopShop, cazadora vaquera de Mango, choker o gargantilla de Nasty Gal, mochila de The Ragged Priest
********Si pinchas la marca accedes al link directo de compra de cada producto.