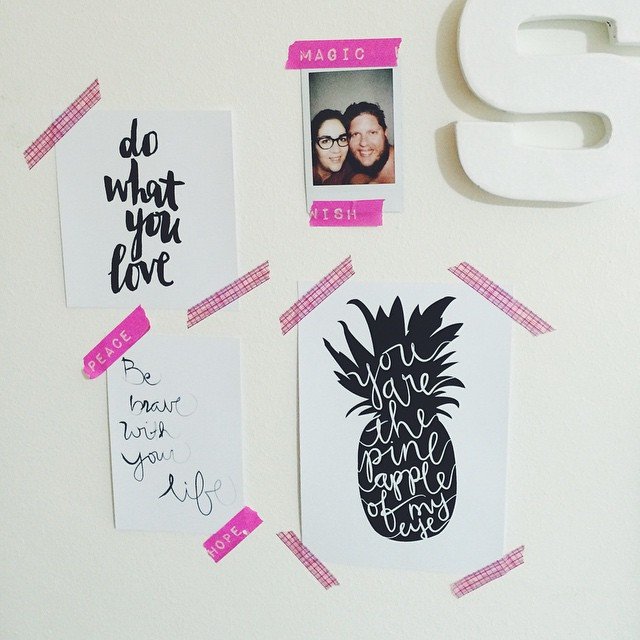 El otro día decidí decorar un poco el estudio/habitaciónparatodo con algunas láminas inspiradoras y el resultado me encantó. Me di cuenta de lo fácil que es mejorar el aspecto de una oficina con cuatro trozos washi tape y las láminas adecuadas. En este post he decidido recopilar mis favoritas: láminas estilosas, bonitas y con mensajes positivos pero nada de ñoñerías de las que abundan por ahí.
Los imprimibles del blog apair&aspare son de mis preferidos, de hecho me he bajado una de las láminas y la he puesto en el pasillo también. La tipografía es de una artista australiana que se llama Jasmine Dowling y que además tiene un estilazo brutal. Su blog es este y aquí podéis bajar la serie entera.
Si quieres una lámina que te haga levantarte de la cama y ponerte a currar como una loca aquí la tienes. Este diseño y otro más están hechos con citas del libro #girlboss de Sophia Amoruso, libro muy recomendable de la creadora de Nasty Gal. Yo me leí este libro en verano y también me di cuenta de la cantidad de frases para enmarcar de Sophia, y es que la chica es todo un personaje (en el buen sentido) y tiene una visión del trabajo muy particular que le ha funcionado bastante bien. Aquí podéis ver algunas de las mejores frases de #girlboss por si os interesa.
Life is short. Don´t be lazy. Nada más que decir…
De aquí podéis descarlar la mítica lámina de You are the pineapple of my eye de Alison Show.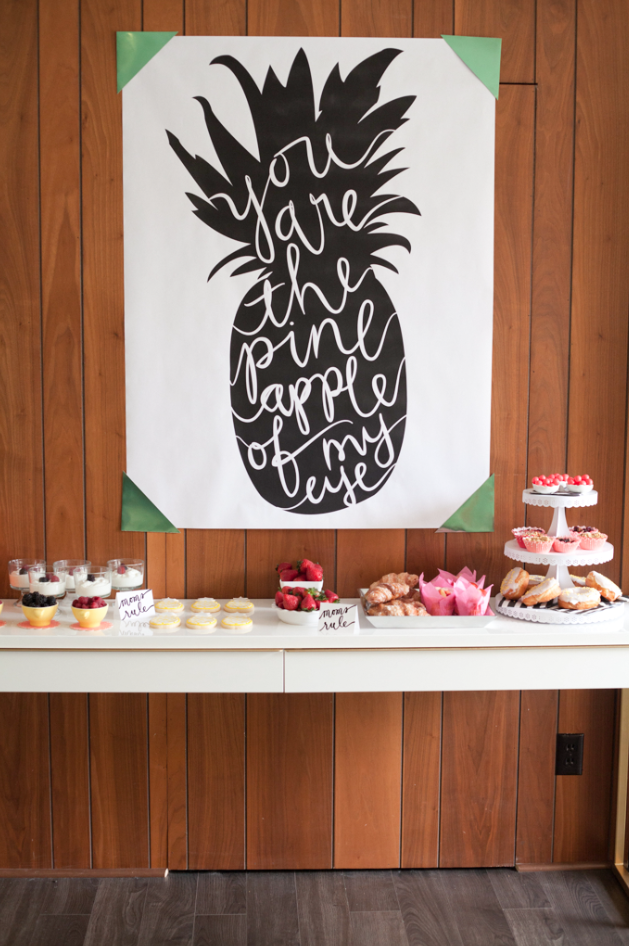 Aquí tenéis más diseños de piñas y otro texto muy bonito
Y si lo que buscáis son fondos de pantalla bonitos y modernos os recomiendo los diseños de Cocorrina y también los de Designlovefest (otros de mis favoritos).
PD: El washitape es de la tienda Lycka  y es bastante recomendable ya que pega muy bien.